The Grass Is Greener on the Other Side: One Champion's Quest to Ease IT Infrastructure Management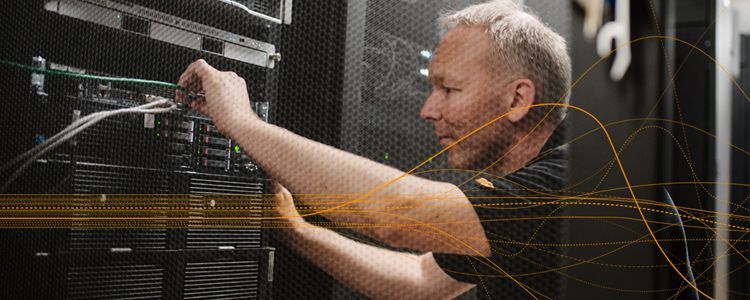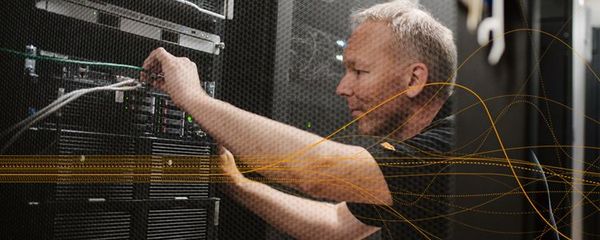 For years, IT professionals have dealt with the same old problem: What is the best way to manage a complex environment?
Traditionally, companies would need to invest significantly in human resources. They would require a server team, a storage team, and a network team to get it all done. Requiring all this specialist knowledge can be a real burden for smaller companies, so they might rely on a partner to handle it. But even then, the problem persists. Whether managed in-house or outsourced, a complex environment costs money. And as a company scales, that leads to more complexity, more specialists, higher costs—and the cycle continues.
Five years ago, however, I discovered that there was a simple way to break the cycle. And once I saw that the grass was greener on the other side, there was no way I could remain in the same place.
Seeing the Light
I have been in IT for more than 15 years, having started as a help desk technician. Eight years ago, I stepped into a new phase of my career, managing infrastructure for managed service providers (MSPs). Like many IT professionals, I was familiar with a lot of traditional, three-tiered data architecture. When I talked to my industry peers, a lot of the conversation was around VMware, Hyper-V, and three tiered infrastructure. That was what we knew, and we didn't think much more of it.
One of my colleagues, however, dug a little deeper and started to build up services based on Nutanixtechnologies. I hadn't heard of Nutanix before, but as soon as I started using the platform, I realized that it was some good technology—nothing like I'd ever used before.
In 2020, I began working for GDM Konsult, one of Sweden's leading providers of quality IT services. Founded in 1992 to support forestry group SCA, GDM Konsult is a strategic operating partner in several industries. Our customers range from 10-person accounting companies that need application servers for their accounting systems to extensive public offerings and municipalities with much more complex networks.
After having experienced Nutanix at my previous employer, I knew I had to spread the word of this technology and bring it on board at GDM as well.
A Revolutionary Way to Ease the Management Burden
So why is Nutanix such a big deal? Nutanix simplifies the management of complex IT infrastructure, eliminating the need for armies of IT specialists. It automates a big part of updates that would otherwise be manual. That represents big-time savings for infrastructure managers. Looking at the past year, we at GDM have managed our entire Nutanix environment with about 16 hours of maintenance each month. The ease of management not only makes my life easier, but it also frees up my time so that I can focus on our end customers' workloads instead of troubleshooting storage arrays, complex firmware updates, and so on.
Here's how I explained Nutanix to my colleagues at GDM: Nutanix has done for the data center what Apple did for mobile phones back in 2007. Think about how Apple transformed the market by making the smartphone so easy to use. I can put an iPhone in the hands of a toddler, and they can quickly gain basic functionality. I'm obviously not going to put an IT environment in the hands of a child, but Nutanix offers the same ease of use through its simplicity and automation. Within minutes, an IT generalist can get a complete picture of their entire infrastructure. It's easy, and it just works.
Benefits That Extend to Our Customers
Nutanix helps GDM stay competitive. We work closely with public cloud providers and offer public cloud services to our customers, but sometimes we need to compete with the public clouds for regulatory reasons. To compete against public cloud services, we need a solution with a low total cost of ownership (TCO). Nutanix might require more capital upfront, but we can save money in other areas because of Nutanix's simplicity and automated processes. We don't need 20 people in operations to maintain the platform—Nutanix almost takes care of itself.
The low TCO means we can offer our locally produced services at a competitive price. Some of our customers are in regulated industries that require their data center to be within Swedish borders, so our price competitiveness cements our place in the market. Nutanix gives us the flexibility of the public cloud, but on prem.
GDM can offer services based on Nutanix solutions even in a customer's data center. We have a large public customer here in Sweden that was having space issues on their old three tiered VMware environment. We sold them two Nutanix clusters—one in the north of Sweden, one in the south—and they saw huge performance gains from their existing virtual machines, even though the machines had the same configuration as in their previous environment. This improvement results from Nutanix's data locality feature, which keeps compute and storage close together.
Other benefits that differentiate Nutanix for us are its self-service and self-healing capabilities. Some of our customers buy server capacity from us because it's too expensive to have their own data center. They still want to be able to restart and take care of their virtual machines themselves, though. Nutanix allows for that with its self-service controls.
Meanwhile, the resiliency of the Nutanix environment is best in class. In IT, things break. As long as you have the compute resources available in your cluster, you can lose a Nutanix node and the data replication kicks in and starts self-healing. If I've just sat down to dinner and poured myself a glass of wine when I receive an alert that a Nutanix node is down, I don't need to rush off to the office or even log onto my computer. I can enjoy my meal because I know Nutanix will restore itself, and I can check on it later.
Invisible IT with Visible Support
We have migrated about 400 VMs into our Nutanix environment this year. The migration process have been very straightforward for us, and the customers reactions is always, "Wow, what have you done with the servers? They're so responsive! They're so fast!" As a result, we get fewer support calls about a slow server or an unresponsive database.
GDM customers with a service agreement can forget about their IT infrastructure and simply focus on their workload, which runs on top of Nutanix. When people don't need to think about their virtual infrastructure, IT becomes invisible—as it should be.
When I raise the topic of moving to Nutanix, the question I get from customers is, "How is their support?" Well, Nutanix goes above and beyond a typical support experience. When a Nutanix customer needs support, they're there—even if the problem isn't the fault of their equipment.
At my previous employer, we experienced a major incident concerning our switches connected to the Nutanix environment. Nutanix identified the problem within half an hour, and where most solutions providers would tell us to contact the switch manufacturer—Nutanix didn't. They got on the call with us and the switch manufacturer's support team, and we all worked out the problem together in a three-way call.
The Best Program for a Competitive Edge
In 2021, I was named a Nutanix Technology Champion (NTC). The NTC program recognizes Nutanix experts for their contributions to the industry. It provides them with the opportunity to expand their knowledge and help shape the future of web-scale IT. I'm honored to be a part of it, and I've already seen the benefits both personally and professionally.
One of the objectives of the NTC program is that we give back to the community. That's one of the reasons I maintain my blog, jonashogman.com. I want to keep a record of how I've solved problems for my reference and to help others publicly. I also want to spread the word about Nutanix to fellow IT professionals. In some cases, the blog has brought in business opportunities because someone who came across one of my posts saw that I work for GDM Konsult.
The NTC program also gives me the opportunity to provide product feedback and impact new features. In the NTC Slack channel, for example, Nutanix recently asked what features we would like to see in the new Prism Central console. I have a lot of opinions, and I jumped on a call with a product manager. To have the opportunity to collaborate with Nutanix employees directly and impact the direction of a product is so exciting.
I also love sharing experiences with other NTCs from all around the world. We all share similar challenges, and if you ask a question in the NTC Slack channel, you almost immediately get a response, either from a Nutanix employee or a fellow NTC.
oday, everyone's talking about the hybrid cloud, and to stay relevant, GDM has to provide hybrid services. Maybe the most significant benefit of the NTC program is learning about product updates. In some cases, this advance knowledge inspires us to develop our services and integrations towards the public cloud. That give us a short time to market. In this industry, speed is critical, and exclusive knowledge gives us that competitive edge.
Being an early Nutanix adopter has also given me a competitive edge professionally as an IT consultant. As more people become aware of Nutanix and adoption continues to increase in Sweden, my services and knowledge are more in demand—and I'm excited to share it.
A Future of Greener Pastures
No matter the size or complexity of your infrastructure, Nutanix has a whole portfolio of products that you can integrate with your existing hardware. We are now looking into Nutanix Era for database management and Nutanix Karbon for Kubernetes operations. We have even made a hardware PoC to see the Karbon cluster technology for ourselves. GDM and our customer are very interested in it, and we're excited to be the ones to deliver this technology.
At its core, my message is simple: Nutanix works better than anything we've seen before. There's no need to toil in the barren fields, manually managing a complex environment. Nutanix has solved that old problem and ushered in a new era of lush, green pastures—and management only takes a few clicks.